Getting rid of junk with regular junk cans isn't always enough. If you just finished a renovation or are cleaning out a hoarder's house, renting a dumpster may be a good way to get your property back in order. Doodie People calling requires more than just placing an order and waiting to rent a 10, 20, 30, or 40-yard dumpster. Want to know how to get ready for renting a dumpster? Here are some of the best ways to make sure that renting a dumpster goes as smoothly and as quickly as possible, with as little paperwork as possible in the way.
Sufficient Space
The area around your dumpster should be big enough for you and your crew to easily move around and get rid of junk. We also recommend that you have at least 20 feet of space above your dumpster's lid. This makes sure that the delivery and pick-up go smoothly and that nothing on your property, like low-hanging trees, roofs, or awnings, gets damaged.
Might need a licence
If you need to put your dumpster on a sidewalk or road, it is no longer on your private property and you need permission from the city, just like when you rent a porta-potty. Permits make sure that your rental doesn't break any local laws and keep you from getting fined a lot of money. Even though getting a permit in Florida is pretty easy, you should still have all of your paperwork ready at least a month before you sign a contract with a dumpster rental company.
Ensure Your Surface is Suitable For Use
The area where you will put your dumpster should be clean and free of anything that could cause someone to trip. Yes, dumpsters can be used on gravel, grass, and pavement. However, keep in mind that the surface will be more stable the drier and flatter it is.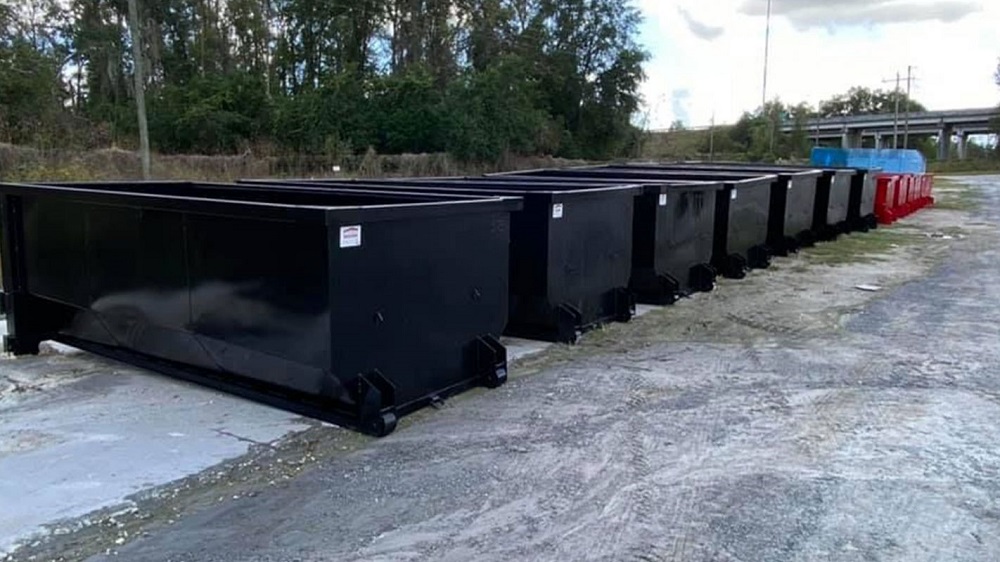 Do what you can to recycle.
It might be tempting to rent a dumpster and start throwing everything you can into it. But recycling valuable materials with junk is not the best way to get rid of them from an environmental standpoint.
Before the dumpster comes, spend some time going through your junk and recycling what you can. There are many places that will pay you to recycle your plastic, scrap metal, and old appliances. So, take care of the environment and make a little extra cash for yourself.
Find out everything about throwing things away.
Renting a dumpster is a great way to make getting rid of junk easier, but it's not a free-for-all. Things like paint, tyres, and hazardous waste can't just be thrown away. They have to be thrown away the right way.
If you aren't sure if you can put something in a dumpster, ask the people who brought it to you. They will tell you the truth.
Doodie Calls can help you book your next dumpster rental.
Don't let garbage pile up on your land. Let the dumpster rental service from Doodie Calls help you take the first steps toward being clean. Contact us today to find out more about our roll-off dumpster and portable toilet rentals for your next big project. Sanitation is our goal, and we are always ready to make your event, construction site, or home cleaner.
No hassle, no guesswork, simple dumpster contracts.
Lowest fees in Richmond with no hidden costs.
Get a free consultation, call us now at: 804-409-9050.
Friendly waste management expert customer service.
We always deliver and pickup on time.
We are a local family business in Richmond, VA.